Facets of Divine Construction - School of Dance and Music
by Col. S.K. Bose (Rtd.) Trust Engineer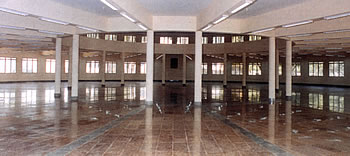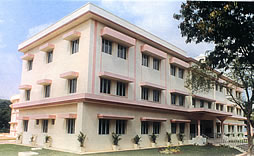 The school of dance and music with a built up area of 3,820 m2 stands adjacent to the Museum. The building consists of a rectangular block which houses, in the front of the ground floor, the Administrative office and in the first and second floors the School of Music.
The rear side circular block houses the School of Dance. It has an aesthetically designed double height stage, with an open court at the centre to seat the audience.
The flooring of the building is a combination of granite and ceramic tile. The interior surface and the ceiling are painted with oil bound washable distemper. The exterior surface is painted with waterproof cement paint in traditional colours.